Year Six Classes
2018-2019 Highlights
Term 1 and Term 2
View Year Six's curriculum highlights here
Term 3 and 4
In Maths in term three and four, Year 6 are going to be focussing on fractions (addition, subtraction, multiplication and division). We will also continue strengthening our arithmetic skills.
In English, we have been reading 'Letters from the lighthouse' by Emma Carroll. We have been enjoying the book so far and have been linking the story to last year's enquiry about why people evacuate. This term, we will be writing diary entries, letters and book reviews linking to this novel. We started off the term by examining how artists use light to convey mood and feelings. With these new skills, we created self-portraits using charcoal to portray how Olive and Cliff felt being evacuated. We are continuing to build our comprehension skills by practising exam strategies and strengthening our inference and retrieval skills. This term, our main focus is finding evidence from the text to answer questions. More and more of us are reading at home and are therefore looking forward to a special breakfast to celebrate our achievements.
In Lines of Enquiry are studying electricity. We are going to be creating and drawing circuits using the correct symbols and investigating how variations in circuits can impact components such as light bulbs and buzzers. We will also be looking at the impact of World War Two on Easton, animals and women. In this history enquiry, we will be using our geography skills to look at maps as well as presentation skills to exhibit what we find out.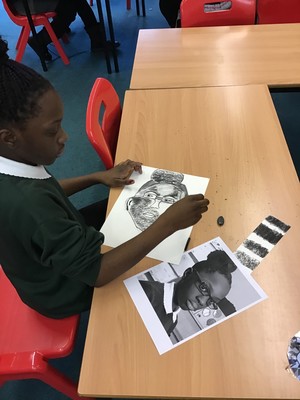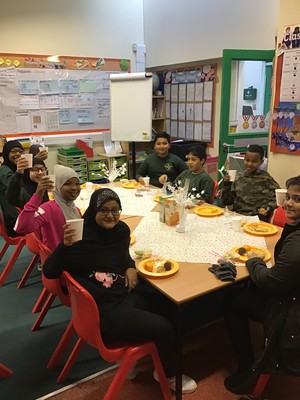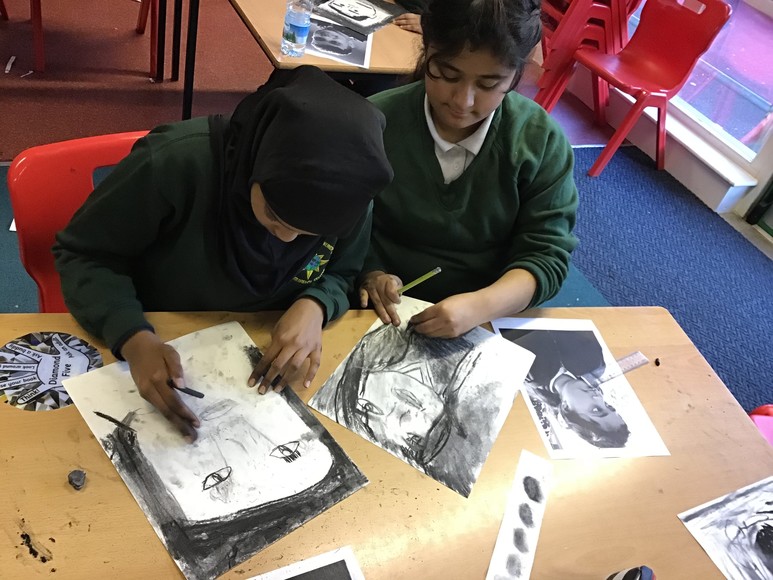 Term 5 and 6
Click here for information about term 5 and 6
---
Highlights from 2017-2018
Term 1
This term Year 5/6 have been learning about WW2. They have made model spitfires, made carrot cake, played WW2 games and researched what life was like during this time. They have also found out lots about why children evacuated and how this may have felt. Miss Thomson brought in some artefacts to show everyone, like a gas mask, gramophone, medals and a camera.
Term 2
This term Year 5/6 have been learning about the Romans, Saxons and Vikings. We have created Roman shields to practice the discipline needed in the Roman army. We have learned about the Saxon justice system and King Alfred the Great. We are putting all of our information together soon to have a debate about who were the best invaders. To help us prepare, our local MP Thangam Debbonaire visited us to give us her top tips about public speaking and how to have a reasoned argument.
Term 3
This term Year 6 have been reading the book Journey by Aaron Becker. Check out the Youtube link here: https://www.youtube.com/watch?v=DRsmuveKWuk
| | |
| --- | --- |
| | I liked the book, and finding a similar video already on youtube I downloaded it. But the original had the them music from Peanuts, which I did not think matched the ... |
We have then written the text to go alongside this wordless picture book.
We've learned about using semi colons, cohesive devices and creating atmosphere for the reader. See what you think of our writing.
We've also been reading Wonder by R.J.Palacio. This book has taught us about what it means to be kind and how we could show more empathy to others.
In Maths we have been solving some challenging problems involving ratio and percentages. These sorts of problems make us draw upon all our prior learning and apply it to a new context. It's very challenging but we are using our Emerald Power by showing lots of perseverance.