Year Four Classes
2018-2019 Highlights
Curriculum Information for Terms 5 and 6, please click here
Term 3

Term 2
In term 2, Year 4 have been investigating the question: How are Wolves and Humans Similar? For our WOW, we visited The Wild Place Project to look at real life wolves. We had a fun packed day! We saw a pack of wolves, giraffes, cheetahs, baboons and river hogs. Our favourite moment of the day was when the naughty river hog stole the giraffe's food. It was hilarious! Throughout the Topic, to develop our knowledge of humans and wolves further, we took part in various carousel activities, carried out research and created wolf and human fact files. For the final challenge, we designed an animal that possessed both human and wolf features. Then, we collected materials from outside to make a 'shoe box habitat' for the animal we had designed. Our habitat had to suit the animal we had designed therefore we needed to think carefully about the materials we collected. On Wednesday 19th December, both classes held a celebration of learning afternoon in the hall to show off our amazing work.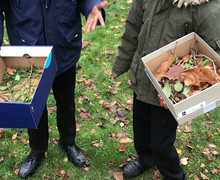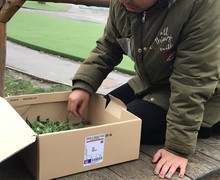 In English, we have been learning to write a story of change and a diary entry. First, we read the book 'George's Marvellous Medicine'. Based on this book, we created our own 'marvellous medicines'. Inspired by the medicines we had created, we wrote a story of change about them. Our medicines did all sorts of wonderful things such as making our brothers and sisters turn invisible! In our most recent English Topic, we focused on diary writing. We read 'The Way Home for Wolf' and created a diary entry from the viewpoint of 'Wilf' (the smallest wolf in the pack).
In maths, we had been focusing on addition and subtraction. In this Topic, we have learnt how to use column subtraction and addition. We are starting to expand and develop our maths vocabulary as we have been learning a maths 'word of the day' as part of every maths lesson. This is helping us improve our reasoning and problem solving in maths.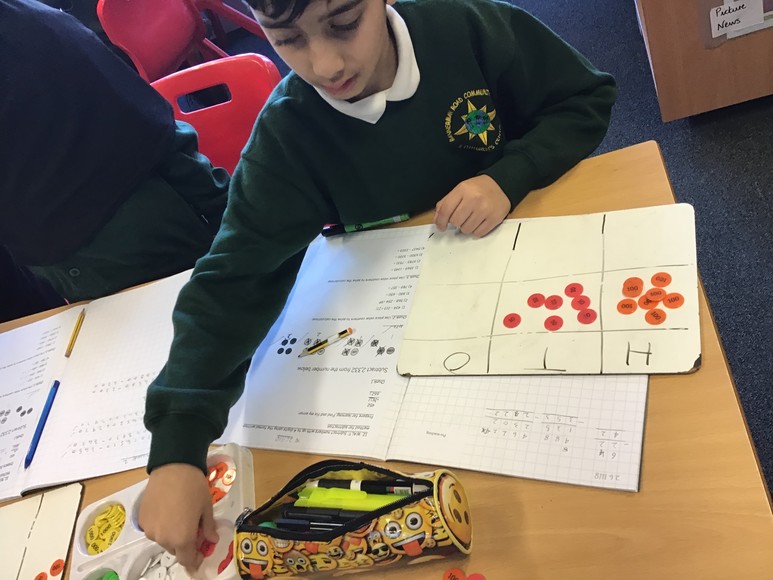 Term 1
---
Highlights from 2017-2018
Term 2
Year 3 and 4 have had a great term learning all about Ancient Egyptians and mummification. For our WOW activity, we visited the Bristol Museum and saw a real life mummy! We started to find out about why and how they mummified the bodies. For our challenge, the Year 4's wrote fantastic non-chronological reports about mummification. The Year 3's wrote a set of instructions about how to mummify a body!
Apple Tree class have been very lucky this term to have the air quality project come in to talk to us about pollution in Bristol. The air quality project are currently working on monitoring air quality around the city and are working to improve it. Apple Tree have been designing our own trackers. The trackers will be monitoring and collecting data to show what the air quality is like in our school. We hope to start using them around the school next term and will update you on our progress!
Term 3 & 4
Year 3 and 4 news
In Year 4, we have been very busy in all aspects of our learning. In maths, we have been learning about measurement. We have been converting many different measurements in our class and have also used this knowledge in our English lessons. In English, we have been writing a set of instructions. The Year 4 classes have made some delicious smoothies and we will be writing our own instructions on how to make them. Finally, Acer and Apple Tree class will be sharing our writing with each other.
In other news... Apple Tree have also been very busy with the air quality project this term. We have made our own devices to collect data about the air pollution in our school and we hope they will be installed next term. We will keep you posted!
Guava Class
Years 3 and 4 we covered two Topics. First, we explored the question 'How does Iron man move?. We began with a great wow event - eating popcorn and watching Ted Hughes' film, the Iron Giant! We learned about magnets and investigated how and why magnets repel and attract objects made from a variety of materials.
At the end of the topic, our task was to make models of the Iron Giant with moving limbs, from recycled plastics and cardboard. The greatest challenge was attaching magnets to our models in order to make them walk. We invited Year 2 to be our Dragons' Den and we showcased our skills and knowledge.
In our second Topic, our investigation question was 'Where does our food come from? We looked at maps of the UK and the world and located countries and cities in the UK, and continents and oceans of the world. We visited Lower Stock Farm, where we learned that everything we eat is grown on a farm somewhere in the world. Looking at a range of packaged fruit and vegetables, we noted the country of origin, located it on a map and then calculated the air miles. We interviewed the Head Cook in our school, asking her about where our food comes from to make our school lunches. She helped us understand why we cannot have certain foods in the UK the whole year round. At the end of the topic we will present a news bulletin about what we have learned.
In English, Year 3, have learned the features of a diary recount . We wrote diary entries from the perspective of Flat Stanley, our class book, who had many adventures. Our grammar focus was on using prepositions and adverbial phrases. Our Topic trip to Lower Stock Farm then gave us an opportunity to apply our writing skills to writing diary recounts of the day.
We have also learned about writing and performing poetry. Among other activities, we observed how insects moved in our Forest School, created wordles of powerful verbs and then used them to write engaging poems.
In Maths, Year 3 learned how to multiply and divide one and two digit numbers, and to recognise and perform the inverse functions. We enjoyed challenging ourselves to solve word problems and then writing our own problems for our classmates to solve.
Year 2, 3 and 4 music workshop
We had a fantastic day with the UWE music project yesterday! We listened to a range of live songs including jazz, popular and classical music. We were introduced to each instrument and learnt a lot of new facts about how they are played and what they are made out of. Later, we had an opportunity to play music with each music teacher where we learnt how to play a musical instrument to the beat.
We have also been given the opportunity to go to the music festival in the Colston's Hall next Sunday 22nd April. Make sure you sign up for this amazing opportunity to go and see music events and a chance to sing on stage with other schools. UWE have said that they would pay for any adults entry for the day (worth £5 per ticket). We will like to thank the UWE music group for such a fantastic experience.