Staff Benefits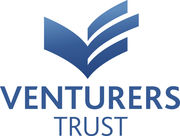 For all staff on Venturers Trust contracts and working over 10 contractual hours per week
Venturers Trust is fortunate to be able to recruit and retain the very best staff. In addition to contractual entitlements such as annual leave and occupational pension, we recognize the important role our staff play by providing for them a range of benefits as well as flexible employment arrangements and a family-friendly approach. Our current benefits include:
Wellbeing Health Cash Plan
A valuable Medical Cash Plan that provides cover for routine healthcare such as dental check ups, eye tests, physiotherapy, acupuncture and specialist consultations for quick access to diagnosis. This cover also includes a range of benefits designed to help support your overall health and wellbeing such as specialist scans and selected private package surgeries. Benefits for children of employees are included free.
Employee Assistance Programme
The EAP offers cover for employees and their immediate family members residing at the same address, including children in full-time education. The service provides access to:
Stress helpline
Structured telephone counselling
Referral to face to face counselling
Referral to serious illness and accident support
Tax advice
Legal advice (the EAP will not provide employment law advice)
Elderly care
Childcare
Medical information
Training and Development
First class training and development opportunities are provided within the Trust, including an outstanding induction programme for newly qualified and experienced teachers.
Higher Degree Support Funding
Significant contribution to the funding of Master's Degrees at the University of Bristol by the Trust and the University of Bristol as our sponsors.
Research Practitioner Bursaries
Awards of up to £1,000 per project to cover costs such as resources, cover, visits to other schools for staff to undertake in-house research that would benefit the Academy.
Professional Development
10 Professional Learning days per year (*5 days for staff employed at Colston's Girls' School)
Childcare Vouchers
Participation in the Childcare Voucher Scheme, free of tax and national insurance. This scheme works by converting taxable pay to tax free childcare vouchers, savings are depending on your level of earnings and tax bracket.
Bicycle Purchase Loans
After having successfully passed the probationary period employees are eligible to request a Bicycle Purchase loan up to the value of £1,000 through the 'Cycle to Work' scheme.
ICT Loans
A loan repayable over a 2 year period as part of a Salary Sacrifice scheme.
Interest Free Season Ticket loan
The option to purchase a season ticket with an interest free loan, deducted from salary in monthly instalments over a 12 month period.
Retail discounts
We provide a discount retail platform for our staff offering an extensive range of free goods/services and discounts including free mobile phone insurance, free breakdown cover, free Tastecard as well as discounts from companies including Tesco, Sainsbury's, M & S, Boots, Amazon, Argos, Apple, HP, Cineworld, Vue and thousands more. The Wellness Hub provides access to free programmes and heavily discounted use of several national health and fitness centres.
Professional Introduction Incentive
Payable following the successful completion of the probationary period of the new member of staff to the member of staff who made the introduction.
Relocation Support
An interest free loan to staff who are relocating repayable over 2 years up to £5,000 or the equivalent of 2 month's salary.